You are what makes us possible
Being a rescue is an experience that is worthwhile, fulfilling, and amazing. But that doesn't mean it is free of hardships, especially those related to business and money.
It's never easy to ask for money. And if we could get by without doing it, you know we would! However, since so many of our rescues come from homes or situations where they have been neglected, abused, or straight up abandoned, we are usually faced with hundreds, if not thousands, of dollars in medical bills every month as we try to rehabilitate these sweet animals that only want someone to love them.
Your donations go 100% to the animals in our rescue. Usually it's to medical costs, but when we can it is also used for supplies to help our fosters, or other items that we know the animals need.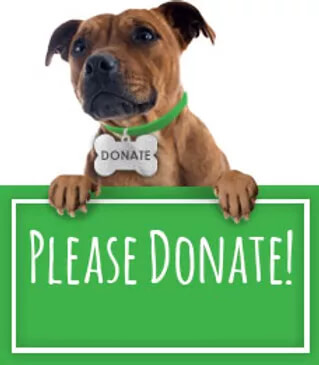 When you donate to K911 ResQ, you are helping us save another life that may be in jeopardy. We specialize in rescuing hard cases, such as severe abuse, abandonment, neglect, and starvation. Many of the dogs we rescue are often labeled as lost causes because they "bite" or become territorial, and most often we find that they're simply scared because they have been abused.
All animals deserve a second chance, and that's what our goal is. Even at only $5 a month, we can make a difference. You can see all of the lives that we've changed on our Success Stories page. Some very real and very hard circumstances were overcome by each of the babies we have there.
On the column to the right there are a number of ways you can help us continue our efforts. We also love supply donations made in person, so if you would rather do that just send us an email at info@k911resq.com and ask us what we currently need.
We also have merchandise for sale! All of the proceeds go to the rescue, so visit our store and grab a t-shirt or pin. Every item sold in our store helps to save a life and to give these animals a fighting chance to heal and find a warm loving home.
Click to donate $5.00 and choose a name for our latest rescue. A raffle will be held to choose the new name and announced on Instagram
If you prefer to not use PayPal, you can always Venmo us directly at @K911RESQ
If you prefer to send us a check please download the form below and send it in with your donation. You can send it to the following address:
K911 RESQ
8726 S. Sepulveda Blvd
Suite D #1541
LA, Ca 90045
If you shop on Amazon, you can help us just by doing what you normally do. Click the button below and save us as your preference, and then every purchase you make on Amazon will result in a donation to our rescue!